HOW TO REACH ALAGNA
From Milan
148 km 2h23′ A4 towards Turin
Aiports
Milan Malpensa – 111 km 1h52′
Turin Casselle – 154 km 2h13′
Car hire or taxi service are advised
ACCOMMODATION PACKAGES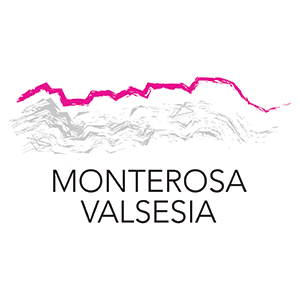 Valsesia is waiting for you! The race organisers are pleased to offer you two special packages designed to make your stay in the land of the Walser people a memorable experience.
WELLNESS
A package for those looking  for comfort and relaxation before and after the race.
– Single bed in a twin room on a sharing basis, dinner and breakfast with access to the Wellness Centre
– Cost per night with dinner and breakfast included: € 75 per person
Selected hotels:
Alagna Experience Resort
Hotel Cristallo
Mirtillo Rosso Family Hotel
WALSER
This package is designed for those who would like to get to know all that Alagna and Riva Valdobbia have to offer.
Single bed on a sharing basis in a hotel or apartment. Dinner and breakfast will be in a nearby restaurant just a few steps away (the name will be communicated at check in)
Cost per night with dinner and breakfast included: € 65 per person
Selected hotels:
Baite Rosa
Residence Casa Fiori
Residence Mary
Agriturismo Alagna
TRE Alberi Liberi
L'Aria di Casa
Zimmer Casa Prati
Mirtillo Blu Family Apartments
Montagna di Luce
These special packages can be extended for several days around race date for you and the people travelling with you.
NOTES ON THE ACCOMMODATION PACKAGES
The hotel or apartment will be in Alagna or nearby Riva Valdobbia.
Athletes staying in  Riva Valdobbia will be transported to Alagna on race morning and back in the afternoon.
FRIDAY, JUNE 21
The room will be available from 12 am on June 22  until  10.30 am on June 22
A shower will be available in the hotel/apartment until 5 pm on June 22
Dinner 7.30 – 8.30 pm
SATURDAY, JUNE 22
4.30 am – 5.15 am Breakfast for Monte Rosa SkyMarathon athletes
5.00 am Athletes' transport from Riva Valdobbia to Alagna
6.00 am Breakfast for Alagna-Indren SkyRace athletes
7.00 – 8.00 am Athletes' transport from Riva Valdobbia to Alagna
From 11.00 am Athletes' transport to Riva Valdobbia
Showers are available in the accommodation until 5 pm 
Bookings available at www.alagna.it