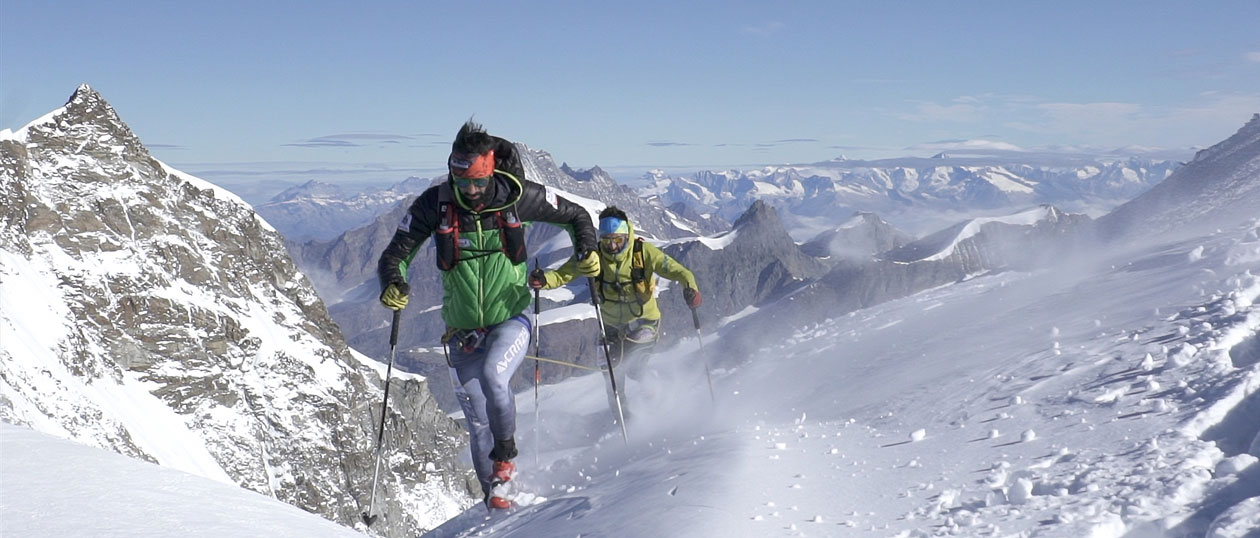 Introducing Europe's highest race! The race where it all began back in 1993 celebrates 25 years in the birthplace of skyrunning, the Italian Alps, retracing the original course to the summit of Monte Rosa at 4,554m.
The sport's founders present an exclusive new event, this time in teams of two, roped together to race in true skyrunning style across moraine, snow fields and glaciers for 35 kilometres with an astonishing 7,000m ascent and descent.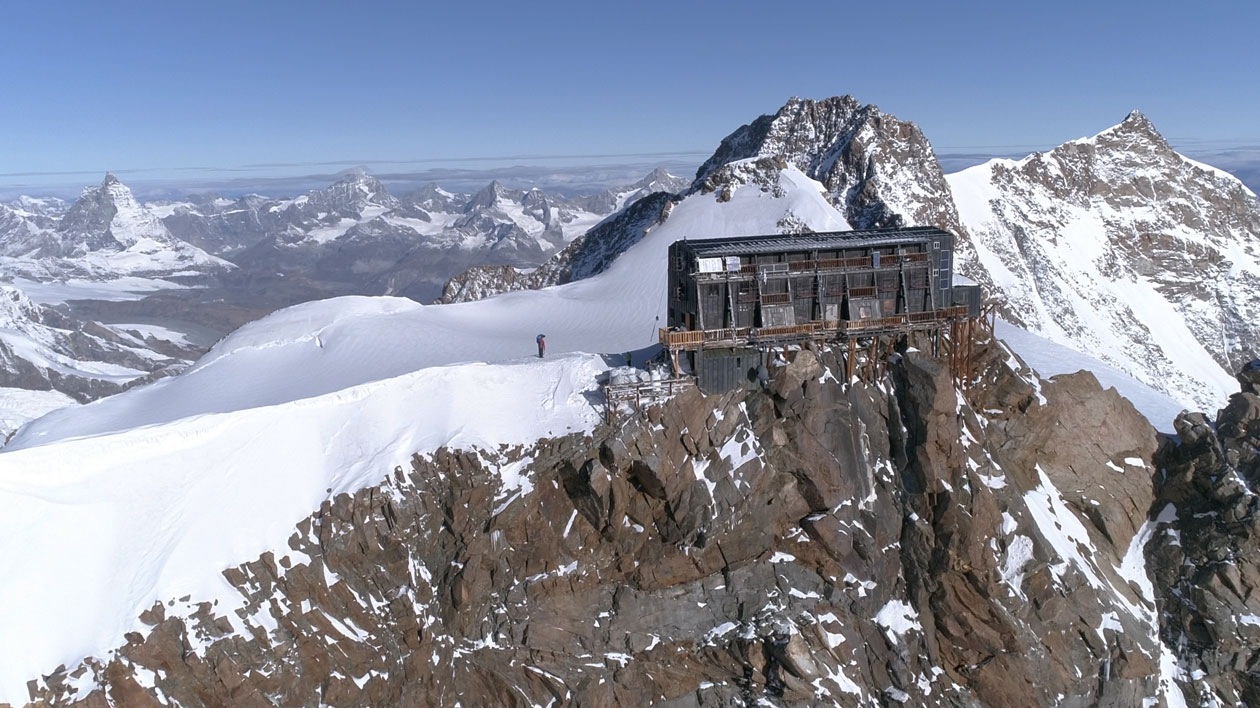 A shorter race for individual runners, the Alagna-Indren SkyRace® will also take place on the same day reaching 3,260m.
The events will attract top international athletes including skyrunning stars – past and present – and ski mountaineering champions aiming to challenge the incredible records set in 1994 by Italians Fabio Meraldi in 4h24' and Gisella Bendotti in 5h34'.
Join us for the race of the century!