The race is scheduled for Saturday, June 25, 2022.

In case of bad weather, the race will take place on Sunday. In the event of a postponement, athletes will be advised via email and on site. The race director's decision is final and may decide to postpone the race, to cancel it or decide on a shorter version. In the event an athlete is unable to race due to postponement, the entry fee will not be reimbursed.
AMA VK2 – 3,260m – Open race
Distance 9 km. Vertical climb 2,086m +
The course starts and finishes in Alagna Valsesia, 1,192m. It passes by the Bocchetta delle Pisse, 2,396m and summits at the Indren cable car station, 3,260m for a distance of 9 km and a total 2,086m vertical climb.
The race takes place on mountain trails with demanding uphill sections, exposed areas, steep pastures and scree and snow fields, possibly subject to severe environmental and weather conditions, summiting at 3,260m.
A high level of physical preparation is required, high altitude mountaineering experience, knowledge of the risks of the terrain and the ability to manage eventual sudden changes such as strong winds and below zero temperatures.
The respect of the environment and solidarity towards other competitors are among the principal requirements of this high altitude race.
Throwing trash outside the aid stations is subject to a penalty of 3' to 20' or disqualification in more serious cases.
Assistance from outsiders is allowed only within an area of +/- 100m of the aid stations.
The route is marked with flags and tape and/or coloured posts. Other signage may be communicated at the briefing and/or on race day. The signage must be followed on sight before the snow fields and on the exact course in the snow and on the glacier, subject disqualification.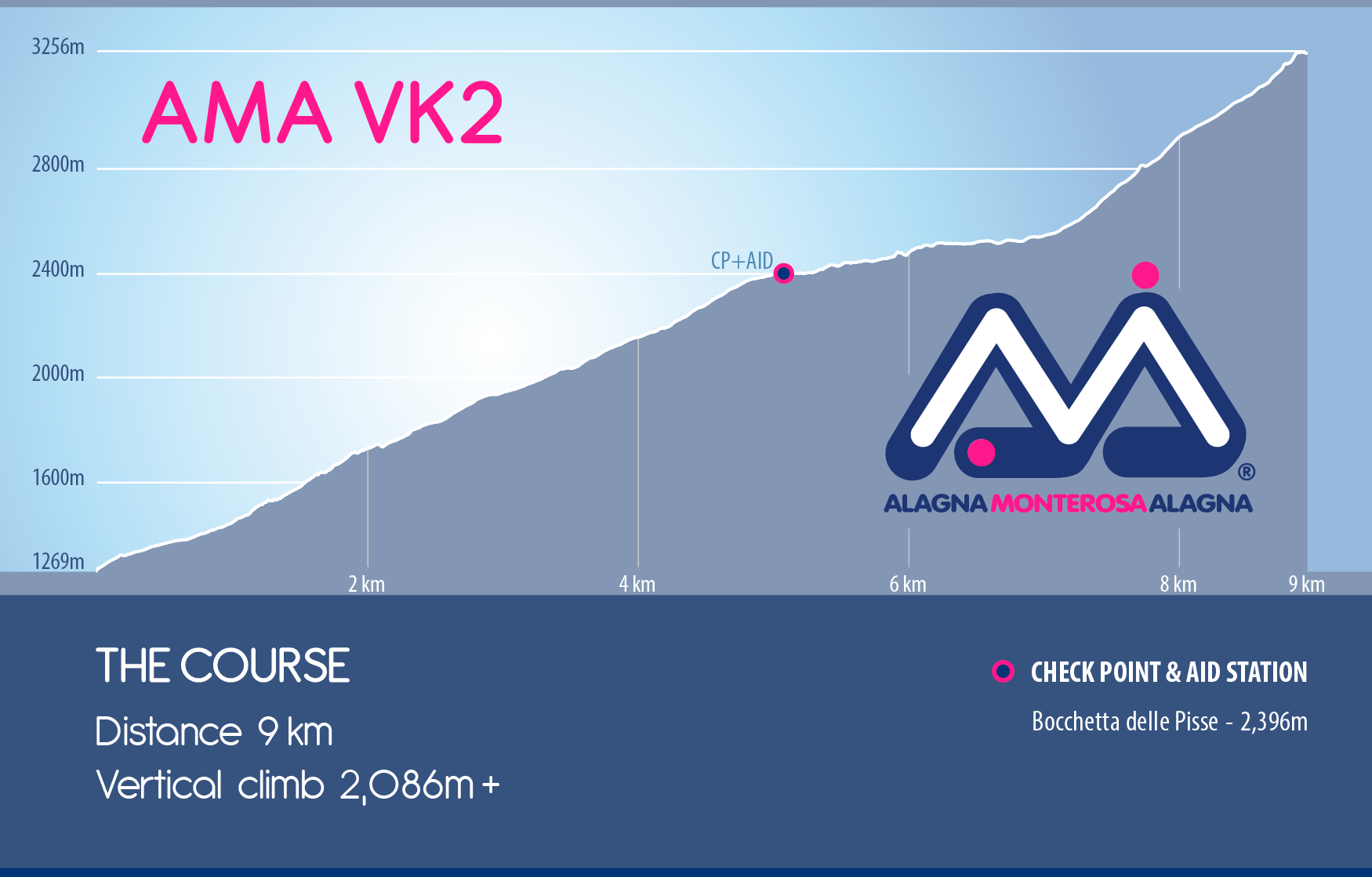 SARS-CoV2 (COVID-19) SAFETY PROTOCOLS ACCORDING TO THE CURRENT ITALIAN LAWS

RACE ENTRIES – REGISTRATION
It is mandatory:
To be registered and insured. Annual personal race insurance for Europe is available here for € 12.
To have a medical certificate for competitions
For those who have had a severe form of COVID19, a lung-heart check is recommended.
Check if COVID19 tests, vaccinations and/or quarantines are required for returning to your country. A test is available locally.
BIB & RACE BAG COLLECTION – Bib and race bag collection must respect social distancing and masks are compulsory. Race bag packaging conforms to anti-COVID19 hygiene rules.
At the bib collection athletes are required to fill in and sign a self-declaration assessing their state of health.
ACCESS TO DEPARTURE AREA – At the entrance, athletes have their body temperature measured, which must not be higher than 37.5°C. Exceeding this threshold will exclude the athlete from racing.
Organisers will provide alcohol-based hand gel dispensers at start/finish areas.
A spacing of at least 1 meter is required in the starting grid.
COURSE – Access to the course is limited to the participants. Assistance along the race course is not permitted.
FACE MASKS – It is mandatory to wear a face mask (surgical or FFP2) during all pre-start phases, to wear it for the first 500m (to the chip start line) after which it may be removed. It must be worn again at the arrival at the finish line. Face masks must be kept and worn in case of withdrawal and return to Alagna via cable car.
OVERTAKING – Athletes must respect distancing when proceeding alongside each other or in the wake of other teams. Athletes must advise of any overtaking and keep at least 1 meter away.
AID STATIONS – Aid-stations are organized with self-service single-dose containers (cups or bottles). The passage of bottles between competitors is not allowed. Disposable containers or waste material must be placed in special containers by the competitors themselves. It is forbidden to be assisted on the course by another person at any time.
FINISH AREA – The finish area is isolated to prevent public access. All those admitted to the finish area (with a pass) must wear a face mask. Competitors should wear their mask in the finish area if they stay beyond the time normally necessary to recover and in any case before leaving the finish area and until they leave the area of the event. The organization will provide an adequate number of new masks for emergencies.
SHOWER SERVICE AND BAG STORAGE – No shower service or bag storage is available.
PASTA PARTY – No pasta party will be held.
RANKINGS – Race results will be published on the event website or on another website accessible to all.
AWARD CEREMONY – Athletes must wear a face mask during the award ceremony. Prize givers shall wear a face mask. No handshakes or hugs by athletes or prize givers are allowed.
Competitors must have mountain running experience.
Athletes aged between 18 and 70 are admitted. They must be in possession of a medical certificate attesting to their racing ability.
In the event of a waiting list, priority will be given to athletes' CVs.
Each athlete will receive a bib which must be visible at all times.
A timing chip is provided together with the bib which will be checked at the start together with the mandatory equipment.
Marshals at the cut-off check points have the faculty to decide if an athlete is not fit to continue the race in which case, to collect the bib.
It is NOT permitted to continue the race without the bib. In case of dropping out, the athlete must advise a marshal at the nearest CP, keeping the bib for access to the cable car.
Rescue service is provided in collaboration with the National Mountain Rescue Service and the Guardia di Finanza.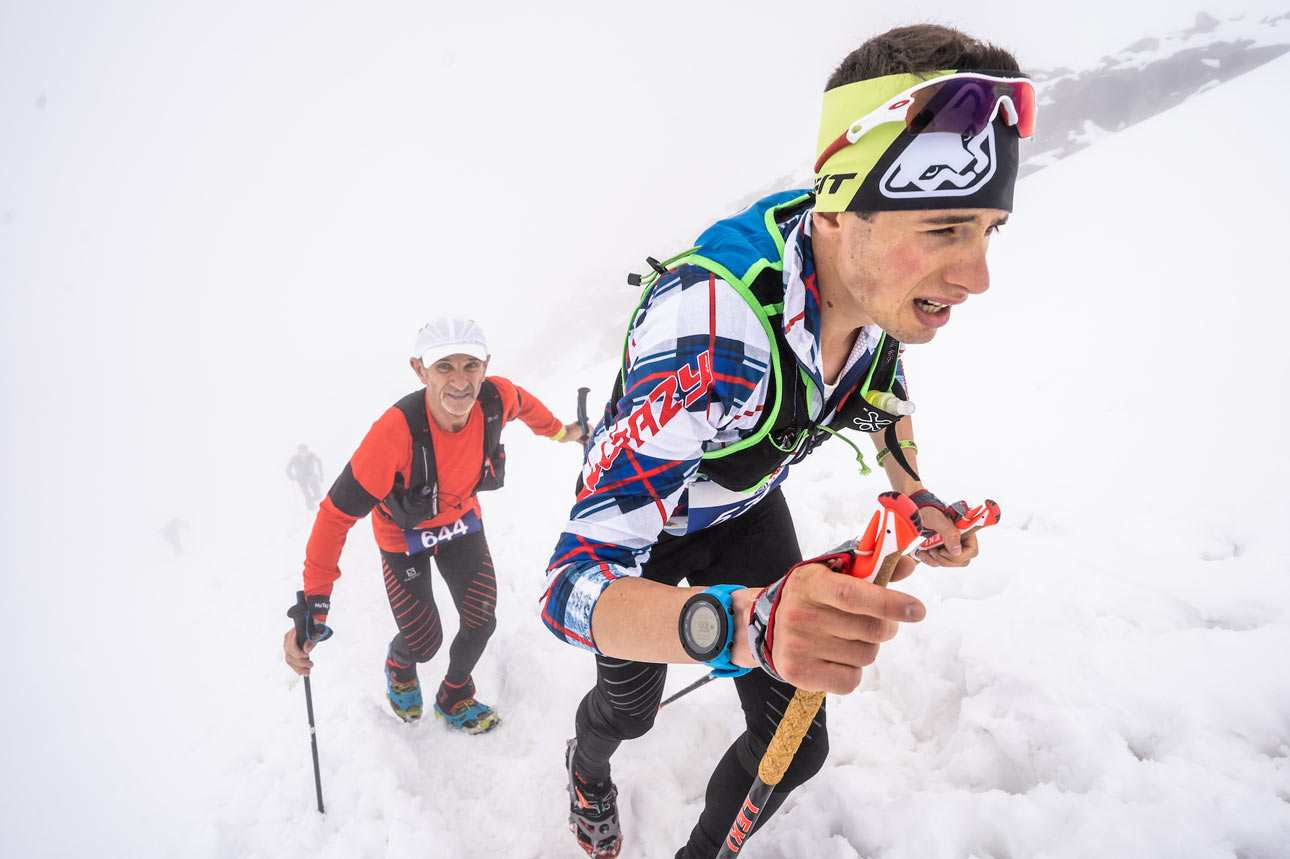 Each athlete is directly responsible for their equipment during the race. At the race start in Alagna, the following kit is required: trail running shoes with snow gaiters, micro crampons, thermal socks, long tights, technical top, windproof jacket with hood, sun glasses, gloves and head gear.

Competitors may choose to carry water bottles or a 1 lt hydration pack.
Ski poles are recommended.
Improper use of the equipment, or whatever action that may prejudice the safety of the team or other race participants will mean immediate disqualification.
Any claims must be presented to the Organising Committee within 15' after finishing in writing and accompanied by a € 20 deposit. The decision of the Jury is final.
CHECK POINT CUT-OFF TIMES
The race will start at 8.00 am
Two time limit check points and cut-off times are placed at:
• Bocchetta delle Pisse: 2h30′
• Overall time limit: 4h30′
Two results categories are recognised: overall MALE and overall FEMALE.
If the cut-off times are not met, the bib must be removed.
The time at the highest point reached will be registered in the final race results.
In case of deteriorating weather conditions during the race, the race director may decide to turn the race around. All competitors must immediately return to the finish line in Alagna. Also in this case, the results will be based on the highest point reached.
Cash prizes are reserved for the first five men and women with the following breakdown: € 500- 400- 300 – 100 – 100. The total prize purse is €2,800.
RESPONSIBILITY & INSURANCE
Race entry signifies the unconditional acceptance of the regulations as set out by the Race Director.
Personal insurance is mandatory.
Athletes without a federal license insurance that do not include this type of race are obliged to take out a license for insurance.
Athletes must check if their insurance includes this type of race.
Athletes without a federal license insurance that do not include this type of race are obliged to take out a license for insurance. Athletes must check if their insurance includes this type of race. An option for foreign athletes can be found here.
The Race Committee declines any responsibility for eventual accidents caused by athletes' conduct not conforming to the regulations or to third parties on the course for whatever reason or for others including spectators on or off the course.
For any points not specifically provided for in the present regulations, the general ISF rules will prevail: www.skyrunning.com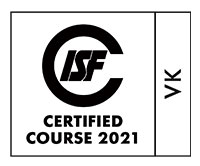 AMA VK2 received the Certified Course Label by the International Skyrunning Federation and is listed among the 2021 Certified Courses.
Our double Vertical Kilometer® is one of the most technical certified by the ISF, reaching technical level 3.
Parameters take into account for the technical evaluation are:
Average incline
Altitude
Distance
Terrain
Vertical climb
Technical features and/or use of specific equipment
As a Certified Course, we can offer also #MYSKYRACE!

#MYSKYRACE is a project offering skyrunners of all levels a unique preview of their own potential in a given race – in advance. The personalised information based on biometrics will help you plan your next race, to train on the actual course, to programme your nutrition and get insurance cover in both racing and training.
Get your #MYSKYRACE plan here for only 5€